No harm to others
By ELIZABETH WOODS
Canadian Press - The Globe & Mail
Monday, August 26, 2002
Victoria -- Re Marijuana Drawback (letter, Aug. 24): Regardless of how harmful marijuana (or other recreational drugs) may be to the user, criminal sanctions are appropriate only when harm to another is involved. No one suggests "decriminalizing" murder, for example, because that is a real crime, whereas the ingestion of recreational drugs is not. Government has no business creating crimes where none actually exist. The foolishness of doing so is proven by the fact that we waste hundreds of millions of tax dollars every year shoring up the profits of organized crime.
The net effect of the biggest drug busts is to maintain the price of that drug high enough to generate enormous profits, out of which truly criminal activities (extortion, fraud, car theft, etc.) are financed. When Justice Minister Martin Cauchon backed down on his timid suggestion that marijuana use be decriminalized, he should have been toasted by Hells Angels from coast to coast for ensuring their profits will continue for years to come.
The easiest, fastest, and cheapest way to deliver a crippling blow to organized crime is to eliminate the profits by legalizing the use of all recreational drugs, and regulating and taxing them as we do tobacco and alcohol. We may have no love for tobacco companies, but they are far more under government control than any biker gang, and they pay taxes, and can be sued as well. It is legal to kill oneself; how can any lesser self-inflicted injury be rationally considered a crime?
© Copyright 2002 The Globe and Mail
---
Medicinal pot users light up in protest Shutdown of
supply centre, delay in federal cannabis sparks anger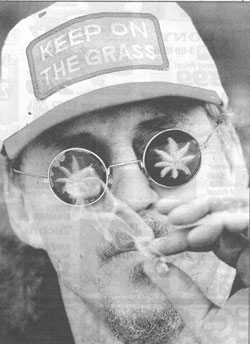 By Nancy Carr
Canadian Press - Toronto Star
Friday, August 23, 2002
Medicinal marijuana users lit up on a downtown street today to protest a delay in releasing government-grown cannabis to sick people and a recent police raid on a Toronto cannabis supply centre. "Now I have to go to the street to find (marijuana)," said Paul Phillips, 43, who was diagnosed with lung cancer in Sept. 2001. "It's not as good on the street and it's maybe twice as much money." Phillips, whose cancer has spread to his brain and bones, said a doctor originally suggested he start smoking marijuana to offset the effects of his medications. "The marijuana helps me to eat. It gives me an appetite and it helps me sleep at night so I can stay alive." Phillips and his wife drove 100 kilometres to Toronto from Beaverton, Ont., to join about 100 other marijuana users smoking their natural medicine on a busy street in front of Justice Department offices. He credits medicinal marijuana — obtained from the Toronto Compassion Centre with a doctor's prescription — with bringing his weight back up to 150 pounds from less than 100.
Established in 1997 by a Toronto criminal lawyer and law professor, the Toronto Compassion Centre was providing marijuana to 1,200 sick people before it was raided last week. "We operated for four years with impunity. The police knew about (the centre) and for reasons that will never be completely understood by me they raided them last week and put them out of business," said lawyer Alan Young. Young and three others associated with the centre were arrested Aug. 13 and charged with trafficking in a controlled substance and possession for the purpose of trafficking over a three-month period. Marijuana was also confiscated from the office. The raid effectively shut down the centre. To add to the frustration of medicinal marijuana users, Federal Health Minister Anne McLellan told the Canadian Medical Association this week she won't release any of the marijuana being grown for the government to distribute to sick and dying patients until it has been tested in clinical trials. The stipulation suggests that the government marijuana, being grown in an old mine Flin Flon, Man., won't be made available to severely sick or dying patients for years, if ever. "Either the government has to provide the medicine or they have to allow the clubs to flourish," Young said.
Although possessing marijuana is illegal in Canada, several police officers stood by and watched the protesters smoke their drugs on the street Friday. No charges were laid. "We're here to keep the peace, and they're being peaceful," said Sgt. Mark Hayward. "As far as them doing anything wrong, that would have to be determined by further criminal investigation and that's not warranted at this time because they are being peaceful."
© Copyright 2002 The Toronto Star
---
Ottawa shelves medicinal pot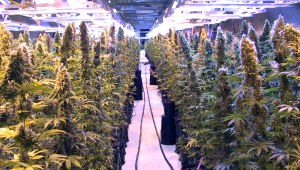 By ANDRÉ PICARD
CAROLYN ABRAHAM - Globe & Mail
Tuesday, August 20, 2002
Canada's Health Minister has all but snuffed out the government's much-ballyhooed plans to supply marijuana as medicine. Anne McLellan said Monday that she feels uncomfortable with the idea of people smoking pot to relieve pain, and that Ottawa will not distribute marijuana for medicinal purposes until clinical trials are completed — trials that have yet to begin.
Ending months of silence and speculation that the federal government may be backing away from its controversial $5.7-million project to grow "medicinal-grade" marijuana, Ms. McLellan made her comments while speaking to doctors at the annual meeting of the Canadian Medical Association in Saint John. The doctors have led a powerful lobby against prescribing pot as medicine, arguing it has not been tested for safety or efficacy. As well, sources say, Ms. McLellan has been swayed by concerns from U.S. officials that Canada would be making cannabis more available.
The minister suggested Monday that the courts forced the government to adopt the controversial marijuana-as-medicine plan, and that she was looking to Canada's highest court for a way out. "I hope this whole issue gets before the Supreme Court of Canada fairly soon so we will have the opportunity to reargue this case before the Supreme Court so we can get some clarity about what is happening here," she said. But Toronto lawyer Alan Young, who has led the court challenges to make marijuana legal and accessible, said the minister is either "confused, or she's being disingenuous." There is no case heading to the Supreme Court that deals with the use of the drug as medicine, he said. In fact, Mr. Young said, the federal government actually opted not to take the medical marijuana issue to the country's top court after the Ontario Court of Appeal upheld the right of Torontonian Terry Parker to smoke pot to ease his epileptic seizures. It was that landmark decision in 2000 that prompted Ottawa to create its current medical-marijuana program.
That is because the court gave the government 12 months to amend the law that made it difficult for sick people to possess pot. If the government had not acted in that time frame, it would not have been a crime for anyone to possess marijuana. "The federal Department of Justice made a decision not to appeal to the Supreme Court at that time," said Mr. Young, who had represented Mr. Parker in the case. What's more, he noted, Ms. McLellan was the federal justice minister at the time.
The only pot-related case heading to the Supreme Court is to be heard later this fall and it involves the larger question of whether the federal government has the right to bar the recreational use of the drug, Mr. Young said. Ms. McLellan's unexpected comments in Saint John followed a question from Kingston physician Raju Hajela and she initially joked, "Just a minute ago, I thought to myself: 'I'm going to get out of here without a question about medical marijuana.' " Dr. Hajela said he was angry about government regulations permitting certain patients to use pot because "there is no scientific evidence for the benefits of marijuana." A single joint, he said, is as harmful as 10 cigarettes.
The minister, clearly uncomfortable, spoke inconclusively for several minutes in response. Ms. McLellan said marijuana should be subject to the same standards as other prescription drugs and agreed it was hypocritical for her department to allow pot smoking while working to reduce tobacco-smoking rates. "I understand the issues that we in this room have and feel in relation to the lack of scientific evidence, possible liability issues and the fact that the federal Department of Health does find itself in a slightly ironic position when I am responsible for the single largest campaign in the federal government — the anti-smoking campaign," she said. Ms. McLellan then added: "I don't mean to say that the courts made me do it, or made [former health minister] Allan [Rock] do it, although there is some truth to that. The courts took us down a certain path." Mr. Rock, who is now Minister of Industry, met the court-imposed deadline and introduced regulations in 2001 permitting medically qualified patients — anyone from AIDS patients to back-pain sufferers — to use marijuana.
The government also hired a company to grow massive quantities of marijuana in an old mine in Flin Flon, Man. At least 806 patients have qualified under these special regulations to date. But many of them face a desperate Catch-22: being legally entitled to possess a drug that it remains illegal to buy. None of the 250 kilograms of pot harvested so far has made its way into the hands of patients. What's more, the government is paying Saskatoon-based Prairie Plant Systems Inc. to produce 400-kilograms of marijuana a year for the next four years. A group of eight patients is now heading to Ontario Superior Court to get access to the Manitoba supply. Ms. McLellan said she is "not insensitive to those who feel it helps in their final days or acute-illness situations" but said she owed it to Canadians to ensure that all therapeutic drugs be rigorously tested before approval and use.
Doctors in attendance applauded Ms. McLellan's speech, in particular her acknowledgment that she felt a "certain level of discomfort" about marijuana as medicine. The Canadian Medical Association and its insurer, the Canadian Medical Protective Association, have told physicians not to sign patients' requests to be federally approved to possess cannabis because prescribing an untested drug could leave them vulnerable to legal action. Henry Haddad, president of the CMA, said that he was "very encouraged" by the Ms. McLellan's statements. "The minister is obviously getting a lot closer to our position, so I'm very encouraged that there will be changes coming to the regulations," he said in an interview.
© Copyright 2002 The Globe & Mail
---
Seized pot packs punch, Ottawa finds
But patients fuming at Health Canada
over supply delays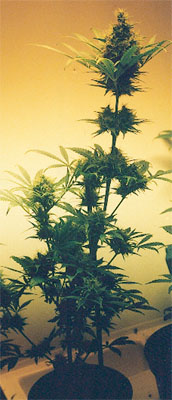 By CAROLYN ABRAHAM
MEDICAL REPORTER - Globe & Mail
Monday, August 19, 2002
They may have come from a meadow in British Columbia -- or a well-lit basement in Brampton, Ont. But whatever their origins, two strains of marijuana have been selected, from hundreds of others, as possible candidates for clinical research in Health Canada's beleaguered program to investigate and supply cannabis as medicine. Both varieties pack a punch, sources say, with a level of THC, marijuana's key active ingredient, of 10 per cent and up. The strains have been cloned to produce plants in large quantities. To date, Health Canada has been unable to beg, buy or borrow marijuana seeds or plants from any legitimate source -- including the U.S. National Institute on Drug Addiction or the Netherlands.
The federal department has instead had to rely on dope seized in drug busts across the country to support its medicinal pot plot in an abandoned Manitoba mineshaft. Although the final decision on ideal strains has not been made, the two candidates to emerge from the bags of illegal weed are the first signs of progress in months. "It is progressing well," said Gillian Lynch, director general of Health Canada's Drug Strategy and Controlled Substances Program, who confirmed last week that "we are looking at a couple of strains." Any approved harvest from the government's year-old pot-growing operation in Flin Flon will be used in clinical trials to assess the safety and effectiveness of marijuana in treating symptoms associated with diseases such as AIDS and multiple sclerosis. But the program, on which the government is spending $5.7-million, was originally designed to supply the drug to all sick Canadians medically qualified to possess it. Now, however, Ms. Lynch said that aside from approved strains, the bulk of the pot grown to date -- more than 250 kilograms worth -- will be used only for non-human research. Patients anxious for a steady supply of marijuana are meanwhile fuming over the delays. Eight Canadians are heading to court in September to have the program's restrictive regulations struck down and the marijuana grown in Flin Flon turned over to patients by year's end.
Toronto lawyer Alan Young, who is heading up the case, said the bureaucracy at Health Canada has come up with excuses to delay its release. "The bureaucracy never wanted this program, it's too much work, and I think there's been some intimidation that if Health Canada started distributing it, the Americans would crack down on customs," Mr. Young said. "It's really a shame to invest so much money to grow this much marijuana, which far exceeds the needs of a couple of clinical trials." Like some government critics, Mr. Young suspects that Health Minister Anne McLellan, who inherited the file from her predecessor Allan Rock, had cold feet about moving ahead with a pot program. This spring, Ms. McLellan said the drug's delivery would be delayed for several months because of the inconsistent strength and wide variety of the plants grown. Some reports implied that the Saskatoon-based Prairie Plant Systems Inc., which won the contract to run the Flin Flon pot operation, had bad, or impure, weed on its hands. In response, PPS president Brent Zettl, who was asked by Health Canada not to speak to reporters, wrote a letter to the Health Minister, that was leaked to the news media, defending the operation and the product it aims to produce. Mr. Young said the issue of the "impure strains" being unsafe is a "red herring," particularly since all the marijuana in the mine is being grown in a clean, secure environment. "The marijuana they're sitting on is light years safer than what's currently available to medicinal users," Mr. Young said.
Ms. Lynch explained that the company has been documenting its operating procedures to ensure the pot is produced according to good manufacturing practices. As well, she said Health Canada is working with the company to conduct a chemical analysis of the various plant strains. "You want to make sure you're getting a level of consistency," Ms. Lynch said. She refused to offer a date as to when the first approved harvest might reach clinical trials. She said, however, that she realized many sick Canadians are waiting for it. "We are moving ahead as quickly as we can," she said. "But we are taking a responsible approach."
This is little comfort to people such as Alison Myrden of Burlington, Ont., one of the 806 Canadians licensed to possess marijuana for medical purposes and one of the eight now suing the government. Ms. Myrden, a former corrections officer who suffers from multiple sclerosis, had bought marijuana from the Toronto Compassion Centre club since 1997 to relieve pain. But earlier this week, Toronto police raided and shut down the organization, which sold cannabis to 1,200 ailing Ontarians. Four people were arrested on trafficking charges, in part because it remains illegal for people to sell pot to the sick, even though it is legal for many of them to use it. "I don't know what I am going to do -- I've never been able to grow it myself," said Ms. Myrden, who has federal permission to cultivate her own pot plants. "The government is forcing me to go out on the streets. If I don't find a source on the black markets, I'm back to taking 32 pills and 600 milligrams of morphine a day."
© Copyright 2002 The Globe & Mail
---
With supply dry, patients turn to street sources
'We're not criminals'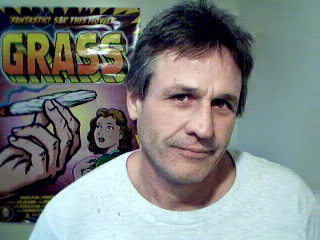 Jessica Leeder National Post
Thursday, August 15, 2002
Police raid of the largest medicinal drug network in Toronto has left some 1,200 people looking to illicit sources to buy the marijuana they use to control pain. They learned yesterday they will no longer be able to buy marijuana, used as a palliative for a number of terminal illnesses -- including cancer, AIDS/HIV, hepatitis, arthritis and spinal injuries -- at the Toronto Compassion Centre.
The club, which started supplying patients in 1998, was ordered shut yesterday by a Toronto judge after police confiscated "large quantities" of marijuana and hashish from the group's Bathurst Street headquarters. Steven Bacon, a 48-year-old club member suffering from Hepatitis C and a spinal fusion of three vertebrae in his neck, said yesterday he has been unsuccessful in his attempts to grow pot and is angered by the closure. "I'm so frustrated after almost three years of failed attempts to grow my own marijuana. Now the only source available to us has been taken down. For the life of me, I can't understand why they would do this," he said. "Growing equipment is in the thousands of dollars. I'm on a disability of $900 per month, in a position that I can barely afford any medicine at all. We're not criminals. We're sick people who need medicine.
There is a need for these compassion clubs to keep us out of the underground and organized crime units. Who else is going to have that kind of marijuana?" The crackdown has also forced organizations modelled after the Toronto Compassion Centre to resort to clandestine tactics to provide marijuana to their terminally ill clients, regardless of whether or not the clients have been authorized by Health Canada to possess
the drug.
© Copyright 2002 National Post
---
Bail rules block centre from selling pot
Group claims it only supplies marijuana
to the terminally ill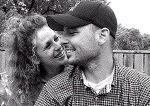 Jessica Leeder National Post
Thursday, August 15, 2002
Warren Hitzig stands with Alison Myrden, who is licensed by Health Canada to use marijuana for medicinal purposes. Three men and one woman arrested by a Toronto drug squad were released on bail yesterday on the condition they shut down a medical marijuana distribution network they have built up in order to sell drugs to 1,200 Ontarians.
Warren Hitzig, 25, Zachary Naftolin, 24, Andrea Horning, 41, and Markos Koutoukis, 25, were taken into custody by members of the Toronto Drug Squad South late Tuesday at the culmination of an investigation by police into the Toronto Compassion Centre, a marijuana distribution network run by Hitzig that offers "medicinal" drugs to terminally ill club members. Yesterday, the four appeared before a Toronto judge, who agreed to release them on bail under strict conditions, including abandoning the practice of trafficking drugs to the organization's 1,200 members, whose numbers have been growing since the centre opened in 1998.
"Technically, we know there is no legal authority for us to distribute marijuana to sick people," said Alan Young, a Toronto lawyer and a spokesman for the centre. Young said the centre has been operating illegally for five years, ever since his requests for authorization were turned down by the Department of Justice and Health Canada.
While it is legal for patients to possess and cultivate marijuana for certain medical conditions, it remains illegal for organizations to sell marijuana to those patients. However, he said he was shocked to learn police had raided the centre because police and government officials have known about the operation for years and have had full access to the premises, which he said operates on the principle of full disclosure. "The police knew that if they felt they needed to take the club down, we would have given them the case on a silver platter," Young said. "I have personally spoken to at least 12 police officers since the start who have arrested people buying from the club. Each and every time police were willing to turn a blind eye because they knew what the public service element of this was," he said. "If this club was going to traffic to non-medical users, it would not operate openly." Because he sought authorization from the beginning, Young said he believes the centre has a legal case, based on the concepts of medical necessity and "no other reasonable legal alternative," a principle used successfully by abortion activist Henry Morgentaler.
He said he believes the police investigation began last December, when officers were called to the centre's headquarters on Bathurst Street after a break-in. "We had had so many positive interactions in the past, I believed we were skating on very solid ice," he said. "Unfortunately [at the time of the break-in], there was a certain amount of inventory in their basement, and with so many officers being there no one was willing to simply walk away from it.
I told the investigating officer that if the police decided they wanted to lay charges, I would provide any witnesses or documentation they needed to build a case," he said. Yesterday Sergeant Jim Muscat, a spokesman for the Toronto Police Department, said police have used discretion when laying charges for possession of small amounts of marijuana, but never for trafficking. "Essentially, this location is a business where marijuana is sold for profit. There is a fine line between what the explanation may be and what the truth is," he said. "The officers investigating the case have more evidence to suggest that marijuana is not merely being sold to people for medicinal purposes." Warren Hitzig, founder and director of the club, said prospective members must present documentation from a physician stating they require marijuana or hashish for medicinal purposes to help manage pain or a terminal illness. Members must also observe strict rules, including abstaining from reselling or redistributing the drugs they buy at the non-profit centre regardless of whether they have a licence from the federal government to possess or grow pot.
His centre, he said, exists because while the government has begun to authorize terminally ill people to smoke pot, there is nothing in place to help patients grow it. "We are trying to provide a legitimate resource. The only reason we exist is because the government hasn't established [a resource] itself," Hitzig said.
© Copyright 2002 National Post
---
PLEASE WATCH for Marylynne and Alison's
on-going battle for Medical Marijuana
on SPEAKERS CORNER
---
Visit MAP Inc. ...
(Media Awareness Project )
(click on link)
mapinc.org
...for all the news articles on
Medical Marijuana as well as
Exemptees in the NEWS!