---
VISIT ALISON MYRDEN'S PERSONAL WEB SITE
> CLICK HERE <
---
Alison Myrden will be interviewed by Dr. Rima Laibow on "NATURAL SOLUTIONS" via Skype
from Chile Monday February 9th, 2015
Alison Myrden will be speaking at Guelph University, Ontario, Canada for
Professor Norm Dubeski's Deviant Behaviour Class Monday February 2nd, 2015 ... 8PM
TUNE IN TUESDAY JANUARY 27th, 2015 ... 9-10PM EST Alison Myrden is interviewed
by Host Casper Leach and Kelly Kriston from KDK Distributors on the Time For Hemp Radio Show
(Time-4-Hemp)
TUNE IN MONDAY JANUARY 26th, 2015 ... 9-10PM EST Alison Myrden Co-Host on
the P.A.C.E. Radio Show Alison and Host Al Graham talk to Law Professor Alan Young
(PACE RADIO)
UPDATE! Federal Court Ruling from BC JANUARY 20th 2015 - PDF of UPDATE
(READ STORY HERE)

Alison Myrden New Joint Co-Host on the P.A.C.E. Radio Show Alison and Host Al Graham
with Special Guests Mandy McKnight, Paul Lewin and Mike Baker
(PACE RADIO)
---
Latest Court Ruling from BC Federal Court
PATIENTS CAN KEEP GROWING!
( READ STORY HERE )
---
Alison Myrden New Joint Co-Host on the P.A.C.E. Radio Show
Alison and Host Al Graham with Special Guests
Alison's first guest Lawyer Paul Lewin On December 1, 2014
( PACE RADIO )

Stay tuned in every second Monday to hear Alison
and every Monday with Al on P.A.C.E. Radio!
---
Televangelist Pat Robertson calls for
legalizing of marijuana
> Click Leaf <

---
Cops Take Pro-Legalization Message
to UN War on Drugs Meeting
> Click Badge <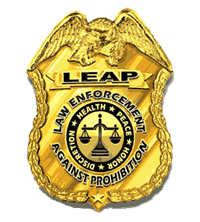 ---
Tory crime bill goes before MPs a final time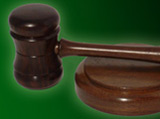 ---
---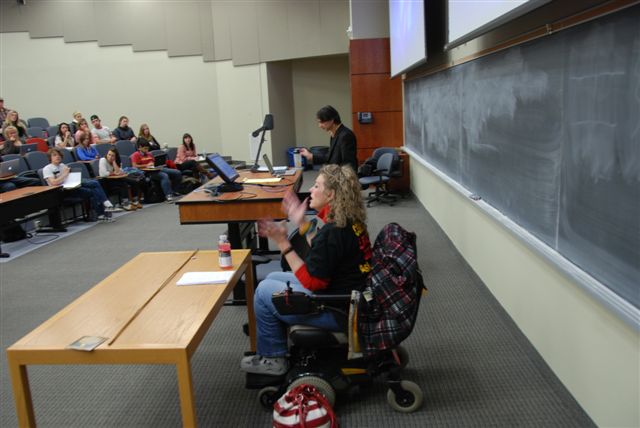 > Click on Picture to see more Pictures <
Alison Myrden and Matt Mernaugh speak at Guelph University -
Monday, October 27th, 2011, Guelph, Ontario, Canada
---

Alison at Occupy Toronto, Ontario, Canada - October 15th, 2011

Alison with a few of our friends ... WE ARE THE 99%!
---
MUST WATCH!


Raw Opium: Pain, Pleasure, Profits
Wednesdays October 5 & 12 at 9:00PM ET
Repeats Sundays October 9 & 16 at 11:00PM
> CLICK HERE FOR MORE <
---
Insite Victory


> Click on for more <

Despite Insite victory, Canada's drug strategy is deeply flawed

insite ruling could swing Canada's anti-prostitution laws


Julio Montaner: The science is in, Insite saves lives
---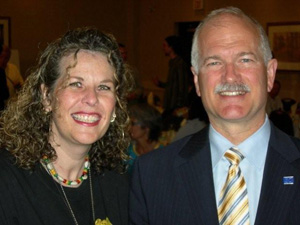 Rest In Peace Jack
Jack's Letter to Canadians
> Click Pic <
Jack you were a true warrior! You fought for the people!
You stood up to Tyrants like Harper! You wanted to see Canada the way we all want it!
You fought the good fight ... now who will we the people turn to?
STOP HARPER!! That was Jack's biggest challenge.
---
Alison takes a break ... a Tuff Break
> Click Pic <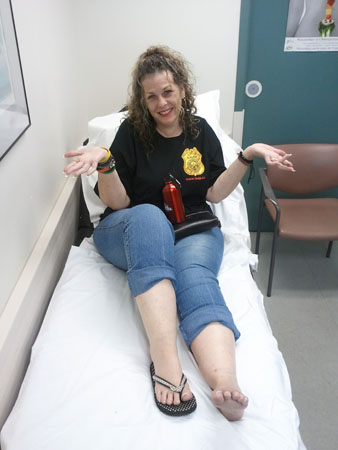 ---
Scott Morgan: If You Think Supporting Marijuana
Legalization Is Political Suicide, You're Wrong
> HUFFINGTON POST ARTICLE <

---
Nate Bradley: How Marijuana Legalizers
Can Win Over Social Conservatives
> HUFFINGTON POST ARTICLE<

---
How is this for a RETRO Story - Canadian Magazine 1971
40 Years of the War on Drugs - Not much has changed
Cover

Page 2

Page 3

Page 4

Page 6

Page 7

> Click on images for larger view <
---
Aglukkaq confirms plan to tighten medical marijuana rules!
> Click Leaf <


---
Proposed Improvements to Health Canada's
Marihuana Medical Access Program
> Click Leaf <


---
Alison Myrden has been selected as one of the "ELECTED Patient Representatives for the International Association for Cannabioid Medicines" (IACM) along side Michael Kravitz from the U.S and Sarah Martin from the United Kingdom...
" I am honored and PROUD to be asked....
AND suppose to be in Germany in the Fall for the Announcement! "
> CLICK HERE FOR MORE INFO. <
---
Man awarded $30,000 for medical marijuana costs
- Vancouver Sun June 21, 2011
> CLICK HERE FOR STORY <

---
The federal government is poised to tighten the rules on medical marijuana
so that only licensed private operators are allowed to grow it
> Click Leaf <


---
Story from Italian News - CorriereTandem.com
" Myrden from LEAP says time to change drug laws"
> CLICK HERE <
---
The Killin' Time Band - Doesn't Make Sense
(Marijuana Prohibition)
---
Check out these
GREAT NEW LINKS ...
The Canadian Therapeutic Cannabis Cooperative
VISIT THE WEB SITE HERE
Canadian Association of Medical Cannabis Dispensaries (CAMCD)
VISIT THE WEB SITE HERE
The Kingston Compassion Club Society (KCCS)
VISIT THE WEB SITE HERE
---
Alison Myrden on
The Cannabis Times Radio Show

Click here to listen
> CANNABIS TIME RADIO <

NOTE! The show will be live on Blog Talk Radio and then it is posted on our other
podcast sites, the Cannabis Times website and will air on the NORML Radio
network on Friday, 5/20 (and repeat about 3x during the week).
---
TORONTO FREEDOM FESTIVAL

> CLICK TO VEIW PICTURES HERE <
---
Pot laws ruled unconstitutional
in ONTARIO, CANADA!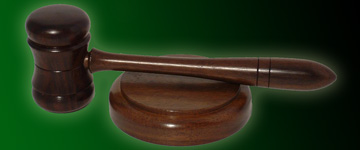 > Click Image for story <
---
CNN October, 2010
Why conservatives should favor legalizing marijuana
> CLICK HERE FOR STORY <

---
A MUST SEE! Willie Nelson on Larry King Live October 2010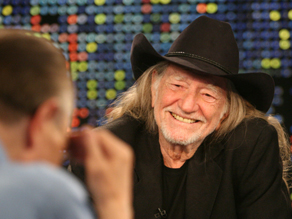 >Click on Pic for more<

---
Smoked cannabis for chronic neuropathic pain: a randomized controlled trial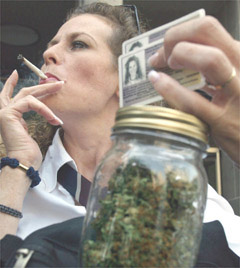 ---
Ali's IV ordeal She is on the MEND!
> CLICK TO SEE PIX <
---
Alison Myrden is ONE of Skunk Magazine's TOP 100 Influential Women of the Cannabis World!
>Click on Image to see pix <
---
14 Legal Medical Marijuana States Laws, Fees, and Possession Limits
>Click on Cannabis Cross to see Chart<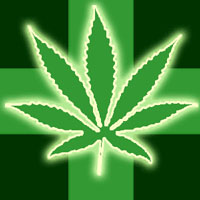 ---
Cannabidiol, a Cannabis sativa constituent, as an antipsychotic drug.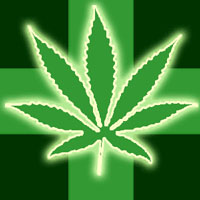 ---
Protest at MP Mike Wallace's Office
> Click LEAP Badge to see Video <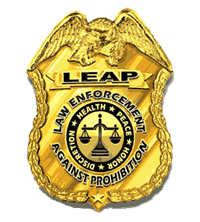 ---
Alison Mydren's Letter to the Editor in the Guelph Mercury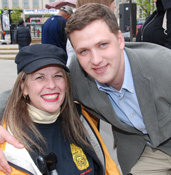 Alison Myrden & Rade Kovacevic
> Click on image for her letter <
Guelph Canon - Pot protesters fume over raid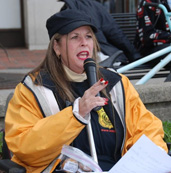 > Click on image Story <
---
To see Alison Myrden's Speech at The Toronto Freedom Festival 2010
> CLICK HERE <
---
Pot club members upset by Guelph arrests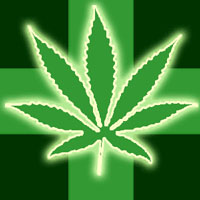 > Click image for full story <
---
---
Lisa Kirkman fights to get her son back as USA holds him Hostage!
> CLICK HERE FOR THE ARTICLE <
---
Marijuana for Depression & Bipolar Disorder
> CLICK HERE FOR THE ARTICLE <
---
The Benefits of Medical Marijuana for Cancer Patients
> CLICK HERE FOR THE ARTICLE <
---
*IMPORTANT TAX INFORMATION Revenue Canada Medical Expenses

Marihuana or marihuana seeds
(Line 330 - Medical expenses )

This can be claimed as a medical expense for 2005 and later years, the amount paid to
Health Canada or a designated producer for someone authorized under the Marihuana Medical
Access Regulations or exempt under section 56 of the Controlled Drugs and Substances Act
to possess or use the drug for medical purposes.
---
Alison Myrden was on The Jeff Farias Show from Phoenix, AZ - March 3, 2010
> CLICK HERE <

---
Alison Letter of the Day in the National Post
>Click Pic<

---
Read this great article from Ron Paul's - Daily Paul - Click link below
> CANNABIS AND THE FEDERAL RESERVE SYSTEM <
---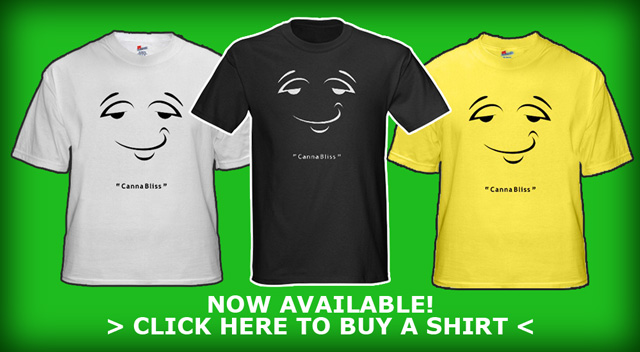 ---

Click on Banner for Latest MMAD phone directory
(MMAD = Medical Marijuana Access Directory)
---

---